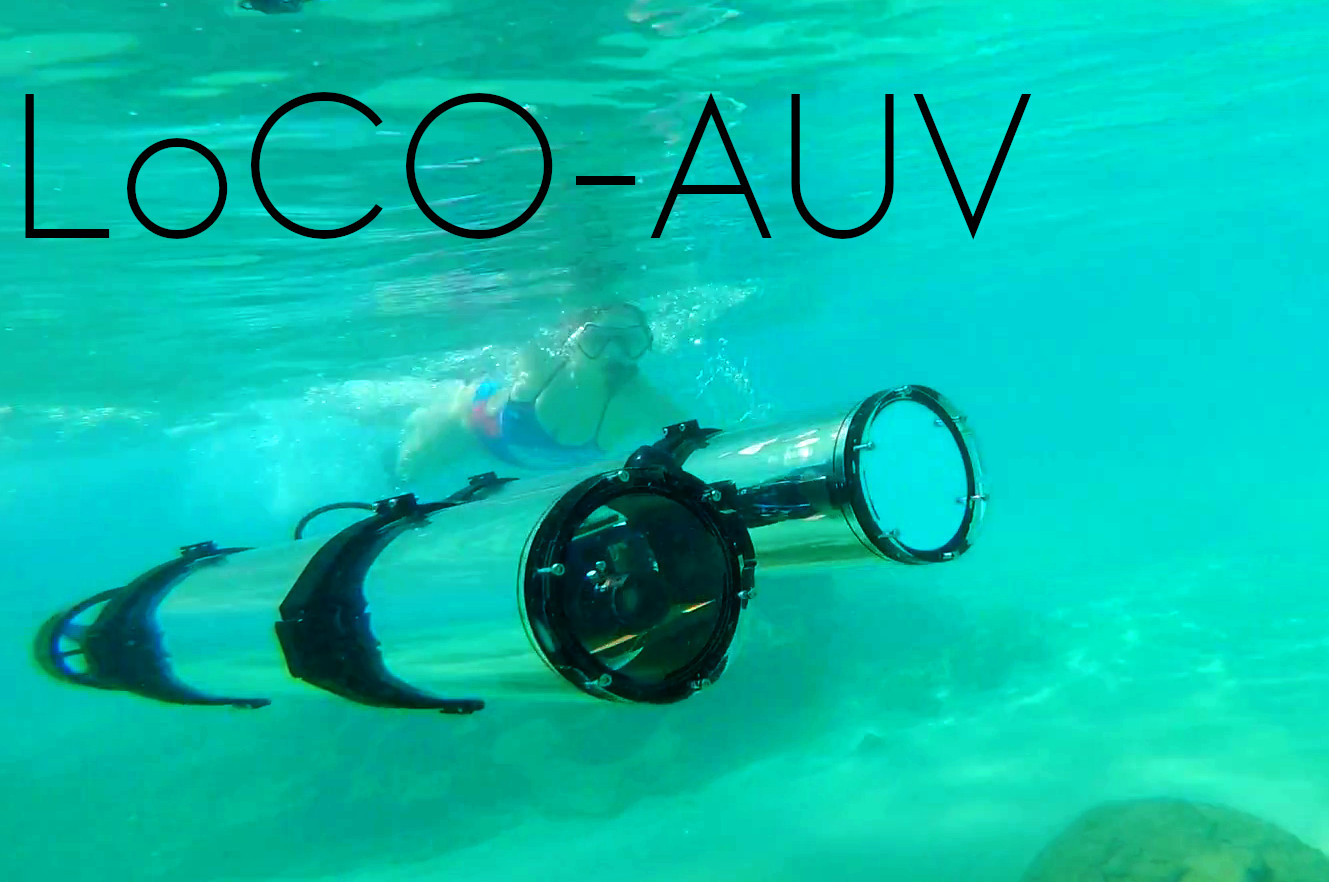 LoCO AUV is a
Lo
w-
C
ost
O
pen-Source
A
utonomous
U
nderwater
V
ehicle intended for use by school groups and research groups with low levels of funding and personel. LoCO can be assembled with little technical knowledge from approximately $4000 USD worth of off-the-shelf and custom parts, and can be operated and deployed by very small teams. On this website, you can find recent LoCO news on the Blog, documentation on the Wiki, some cool videos of LoCO on the Videos page, and further information about the robot on the About page.
Please note that this is an open-source project. As such, we plan to release our updates and improvements to LoCO over time, we would like to see people submitting their own improvements and additions, and we hope to be helpful to people looking for help. However, we will not provide commercial-level support for LoCO. Due to the nature of the project, we cannot guarantee help or support for anyone who chooses to build their own LoCO, though we hope to create a mutually helpful and productive community around the robot. Thank you for your understanding.
A few selected images of LoCO can also be seen below.